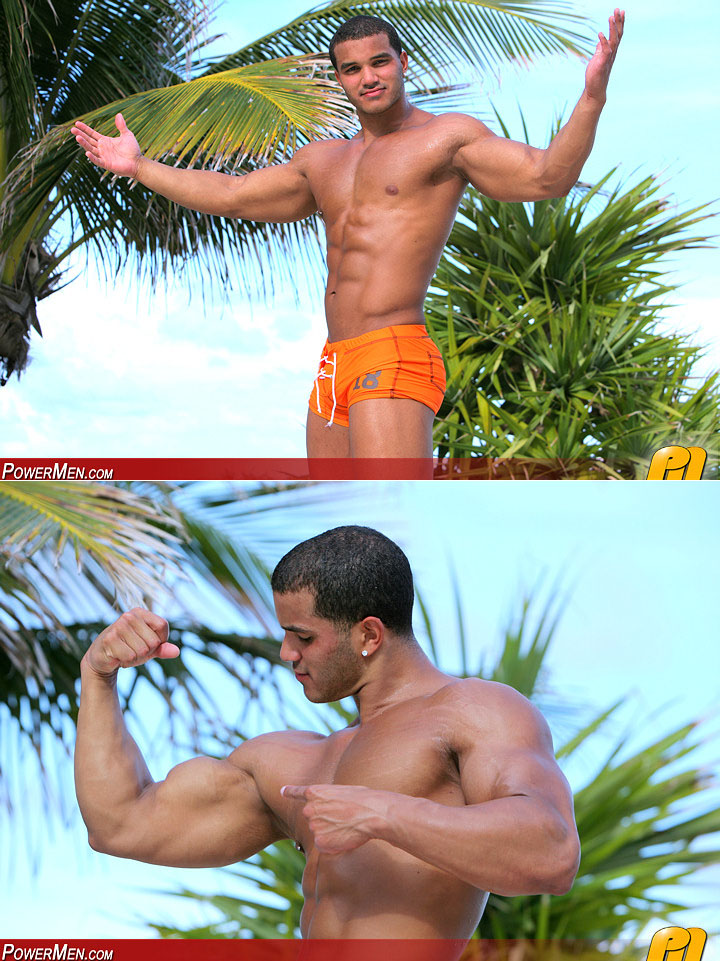 Lorenzo Kaiden lives a double-life. He loves working out and showing his muscle – and weekends, he dances at a club (can you say "muscle go-go boy?", but by day, he's… get ready for it… an insurance agent. No kidding! Those biceps, those abs – Lorenzo can sell me a policy any time!

And something that's very appealing about Lorenzo. His powerful shoulders and legs add up to a muscular physique that says "ALL MAN", while his face is boyish and cute. He makes a very interesting contrast!
Click here to see MORE of Lorenzo Kaiden at Power Men!