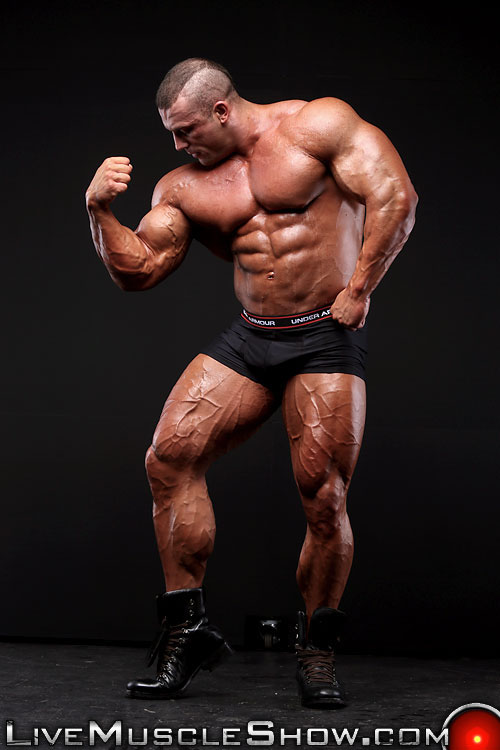 You've probably seen Big Nick before. He has appeared in muscle magazines, and it's easy to see why with his incredible physique and his masculine presence. And yes, he's appeared at Live Muscle Show, as well as on the bodybuilding contest circuit. And we've got more of him, including his glutes of steel, on the next page!

I think Big Nick is one of my favorite muscle men. From his thick thighs and carved abs to his powerful back and shoulders, he's and inspiration AND so hot!
Click here to see the biggest bodybuilders 100% LIVE!